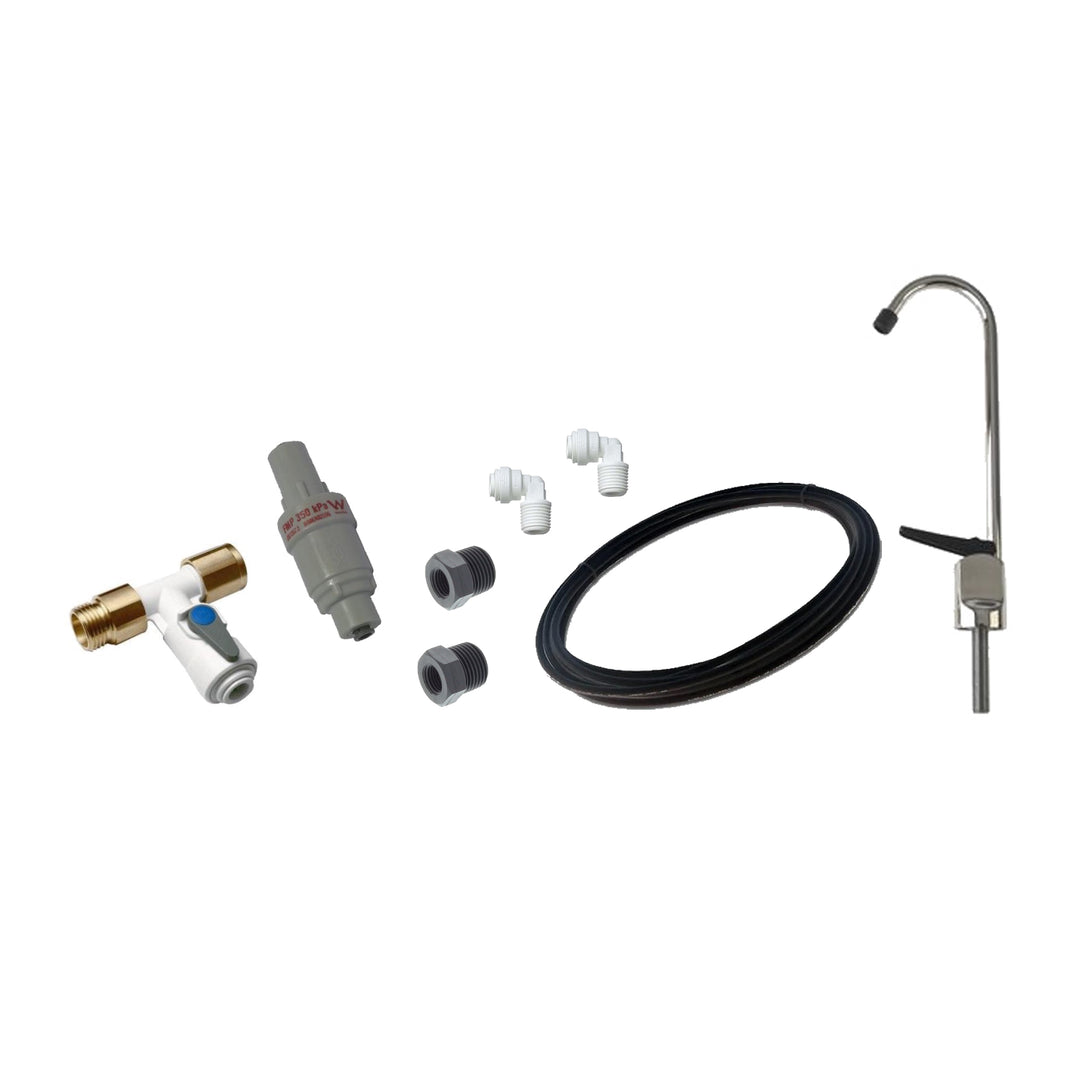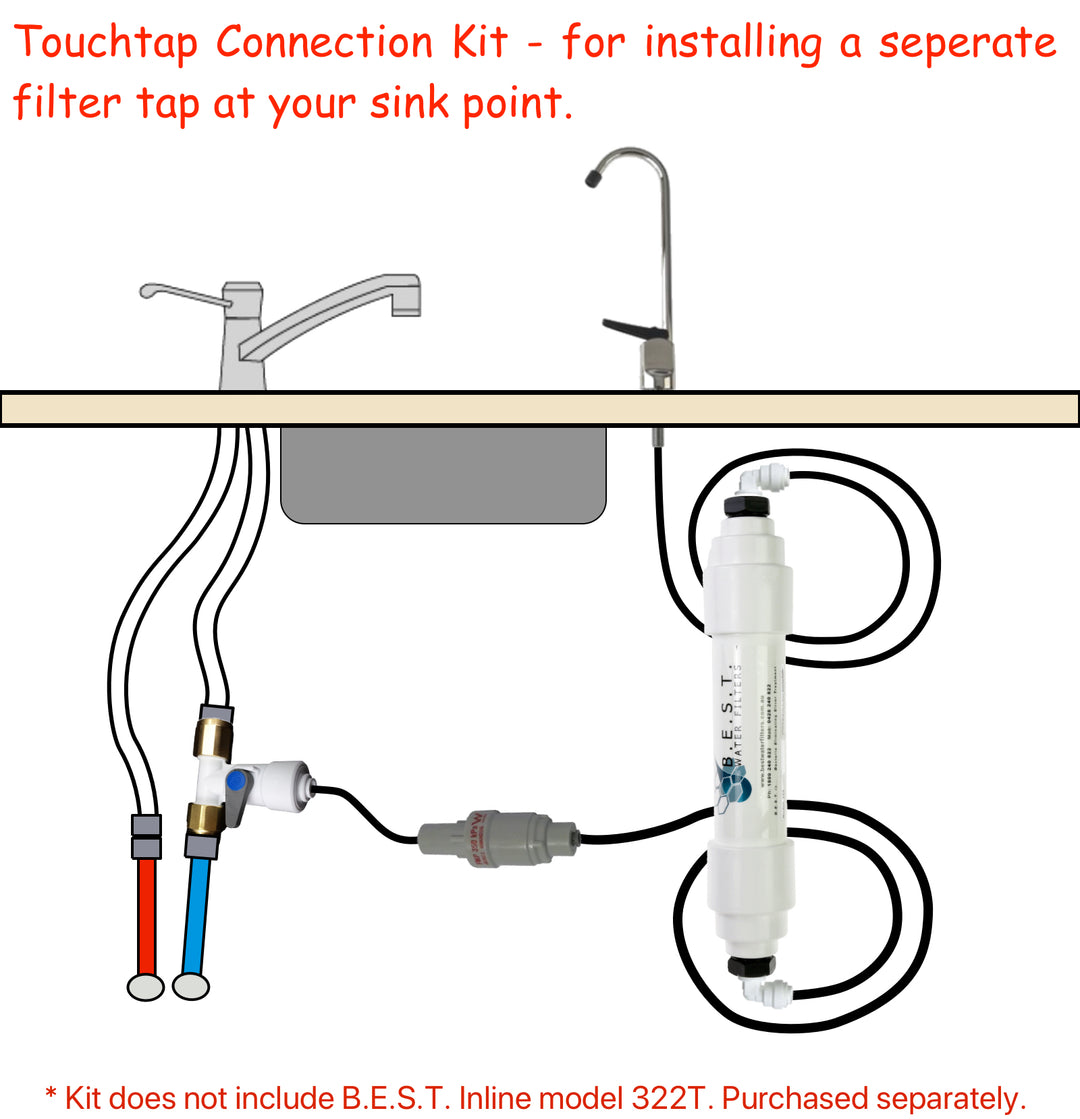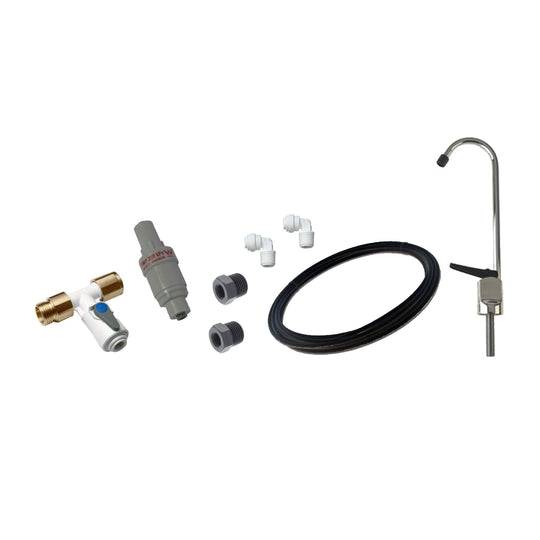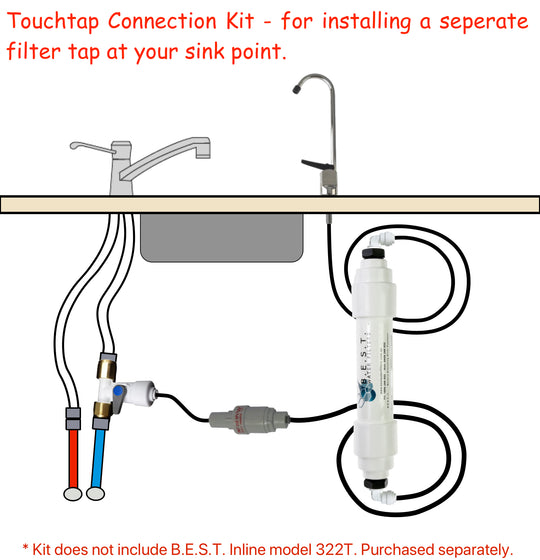 $82.00
SKU: TAPConnKit
Weight: 0.75 kg
Shipping is calculated at the checkout
Do you prefer to have a separate tap for your drinking water? This Touchtap Connection Kit gives you all the fittings required to create a water connection from your B.E.S.T. Inline (not included) to your sink top.

Tap Connection Kit consists of the following: 
A Chrome filter tap;

2 metres of 1/4" John Guest Tubing;

2 x  1/4" John Guest elbow fittings;

a Pressure Limiting Valve;

and a John Guest Connection Tee. 
The items will include a set of instructions for installation.
**This listing does not include the B.E.S.T. Inline Water Filter. Please see this link here for the appropriate B.E.S.T. Inline for this type of installation.