Helping You Choose The Right Product
All of our Inline filters are the same on the inside - they just come with different ends (fittings).
322B - B is for Bare. It has bare 3/4" female threads ready for you to install your own fittings.
322H - H is for Hose. It goes on your outside supply hose and has plastic click fittings, which suit garden hose brands such as: Gardena, Pope, etc.
322 HB - Again, H is for Hose (as above), but with Brass fittings.
322 HL HoseLink fittings. (NOTE Hoselink are NOT able to be used in conjunction with any other brand or style of hose fittings)
322 T (T refers to a plain female Thread) This is the filter you use if you want to build it inside the rig. 1/2" (12mm) female thread.
Direct hook up from hose tap
322 H; HB; or HL on the hose from the tap at the park directly to your RV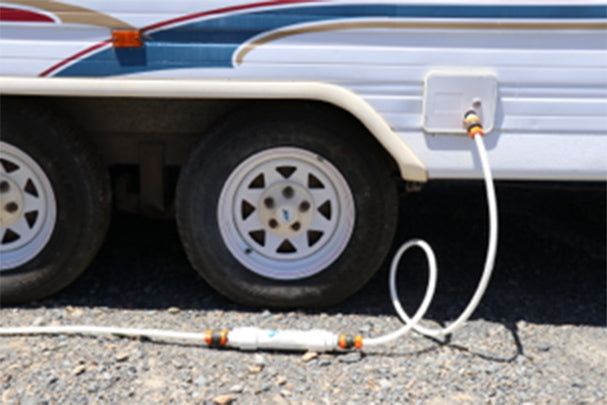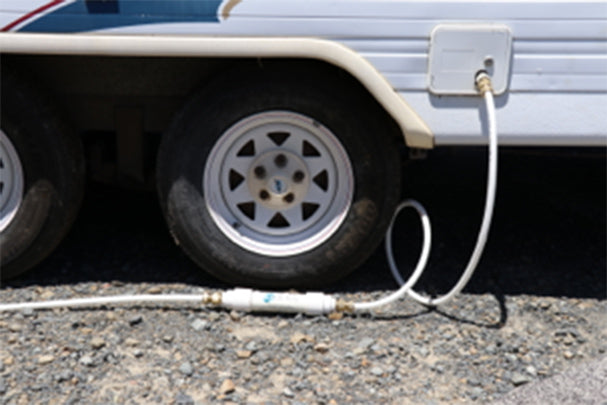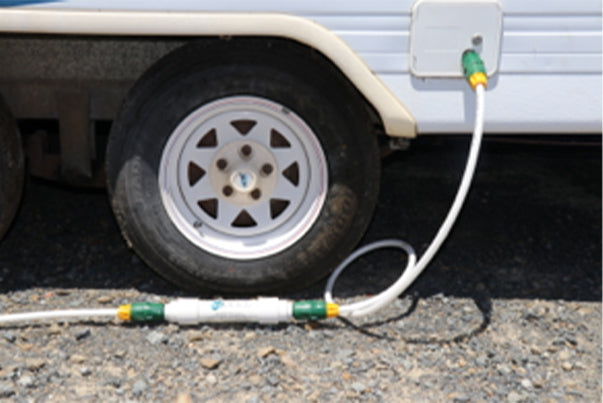 Recirculating - From tap on your rig back to filler port
The 322 H; HB; or HL can also be used to recirculate your water if you want to freshen it up.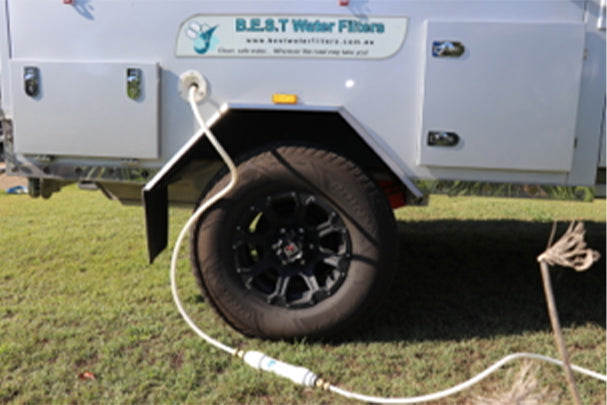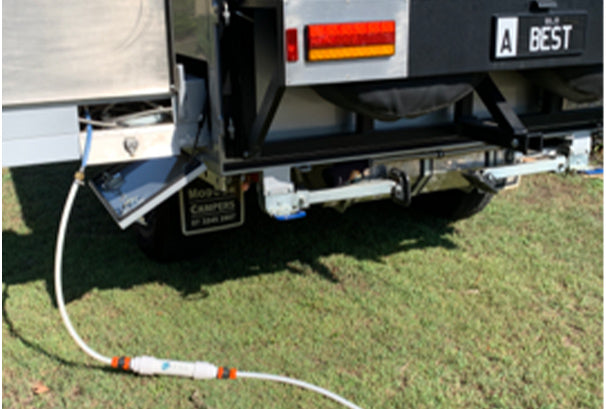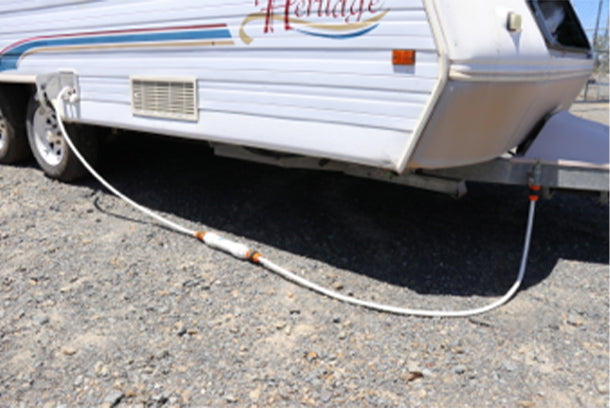 Where to place it - You chose!
Where and how to place it. Most just lay them on the ground and some lay it up on the wheel.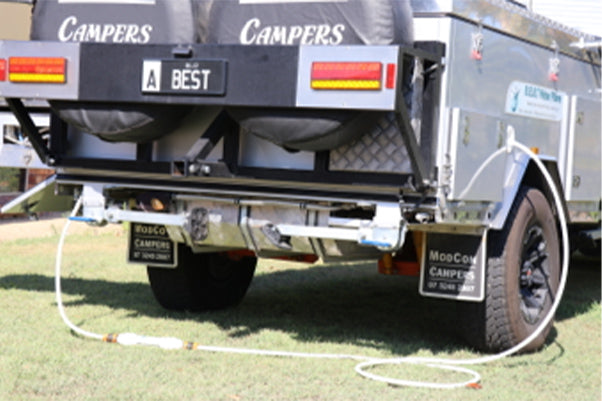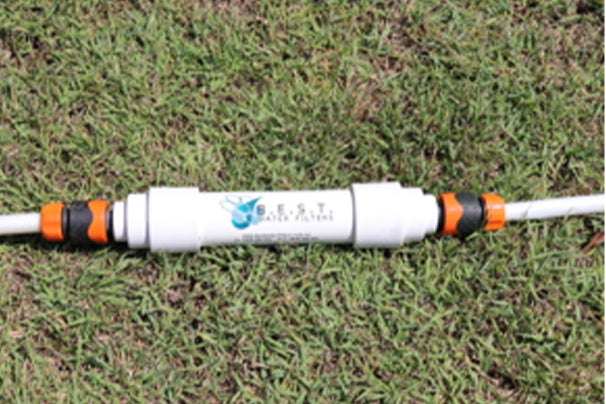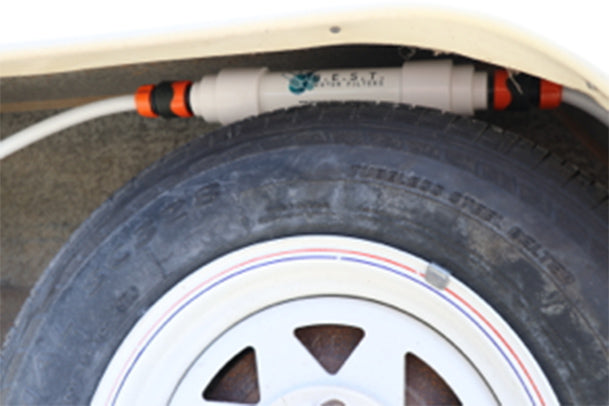 Others install a set of mounting brackets on the RV somewhere an 'snap' the filter in when they arrive.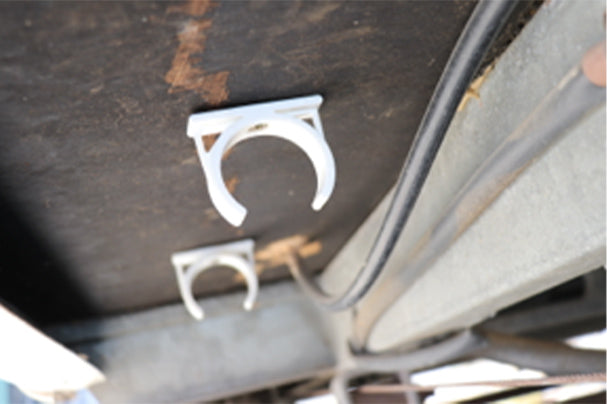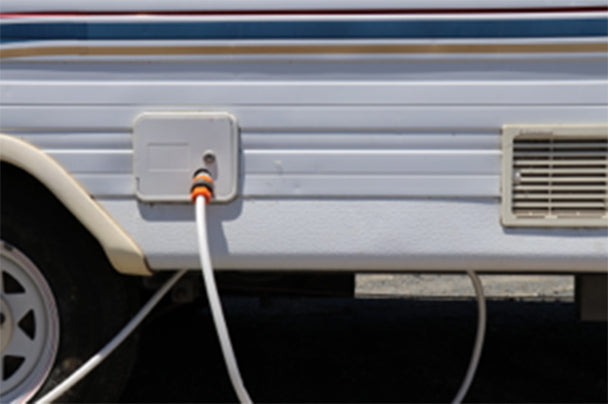 Mounting brackets
Also useful in the storage compartment so you alway know where the filter is.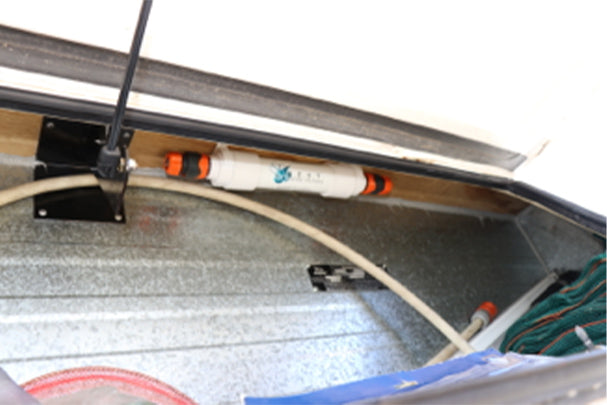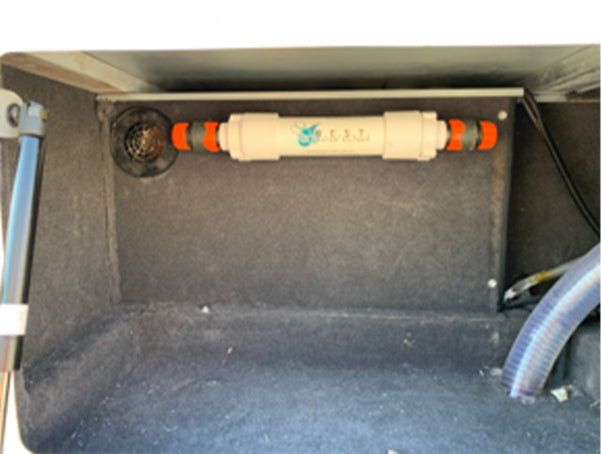 Filling water containers
The 322H; 322HB and 322HL are also useful for filling water cans when a town supply tap is not available; or is too far from your campsite.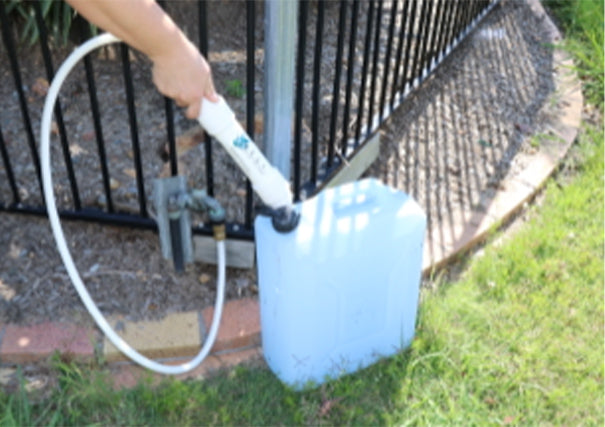 Use the Inline at the tap to fill your water can with filtered water.
The water can then be poured straight into your tanks.
Top up your tank from a container
A small submersible pump lowered into the water can filled with supply water and connected to the Inline to be filtered before filling tanks.
(Useful where pressurised town water is not available - creek/tank water; or where there is no threaded tap connection available.)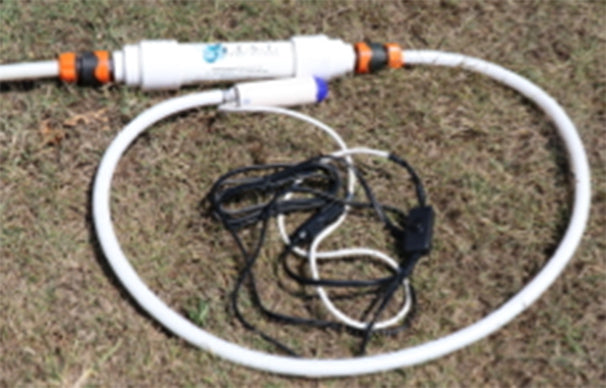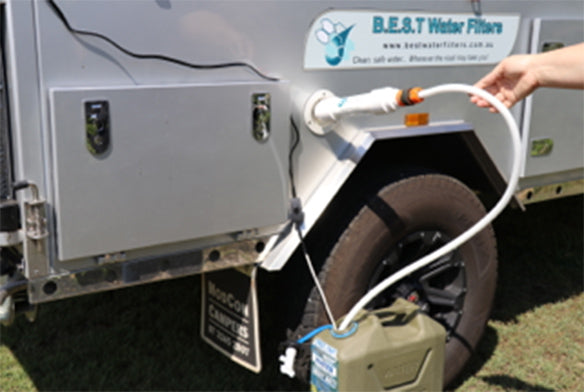 Build it into your plumbing
322T Connected in the line, after the pump. Can be mounted vertically or horizontally.
NOTE: This filter comes standard with mounting brackets so the filter isn't swinging off your plumbing. It can be used to filter the whole rig, or just a drinking water point.
TIP: Think about setting it so its easily removed so you can reverse / back flush.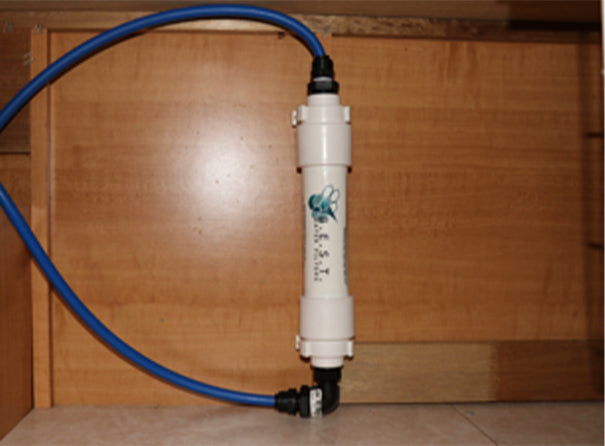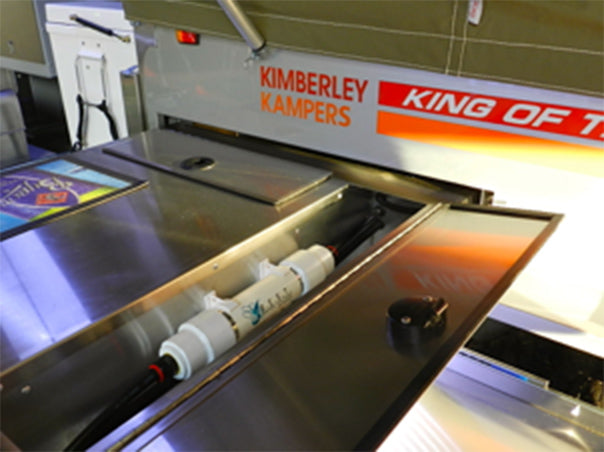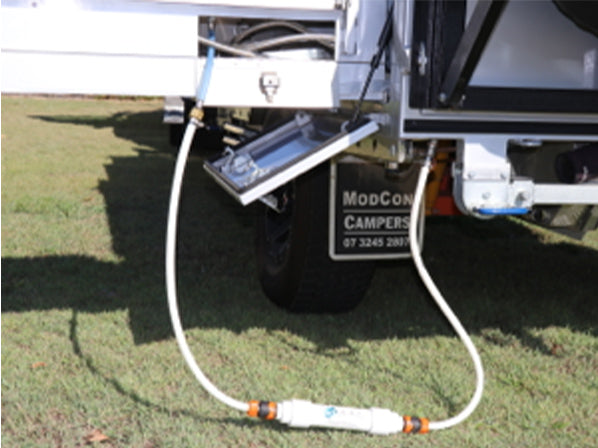 ONE FILTER - MANY USES - ON ONE RIG.
Filling Tank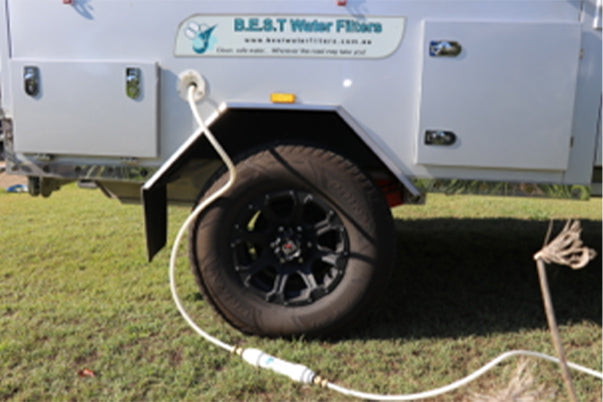 Direct Connected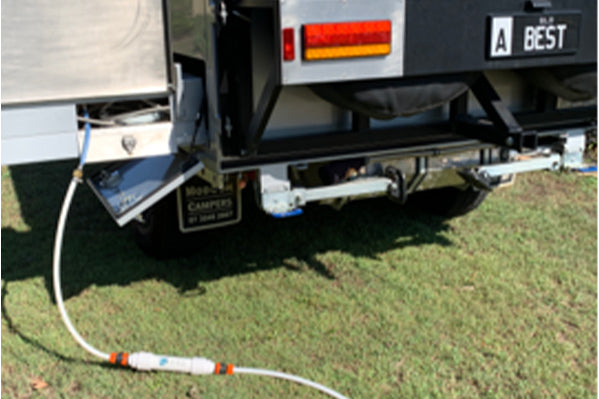 Reciculating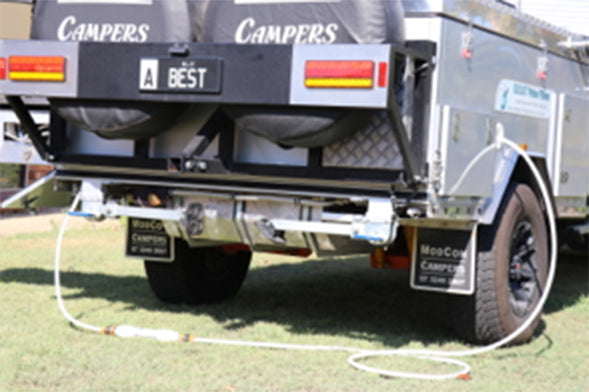 From a Stream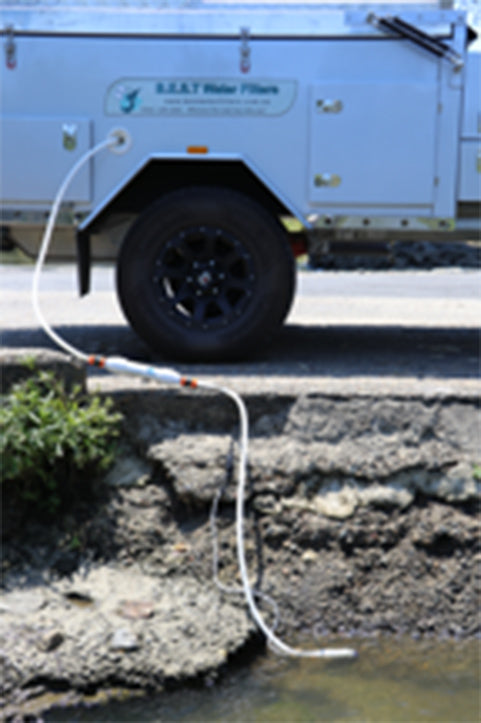 To a Container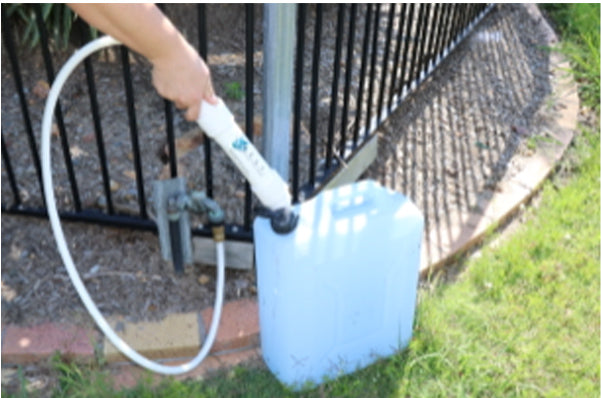 From a Container