Inline Pre Filtration System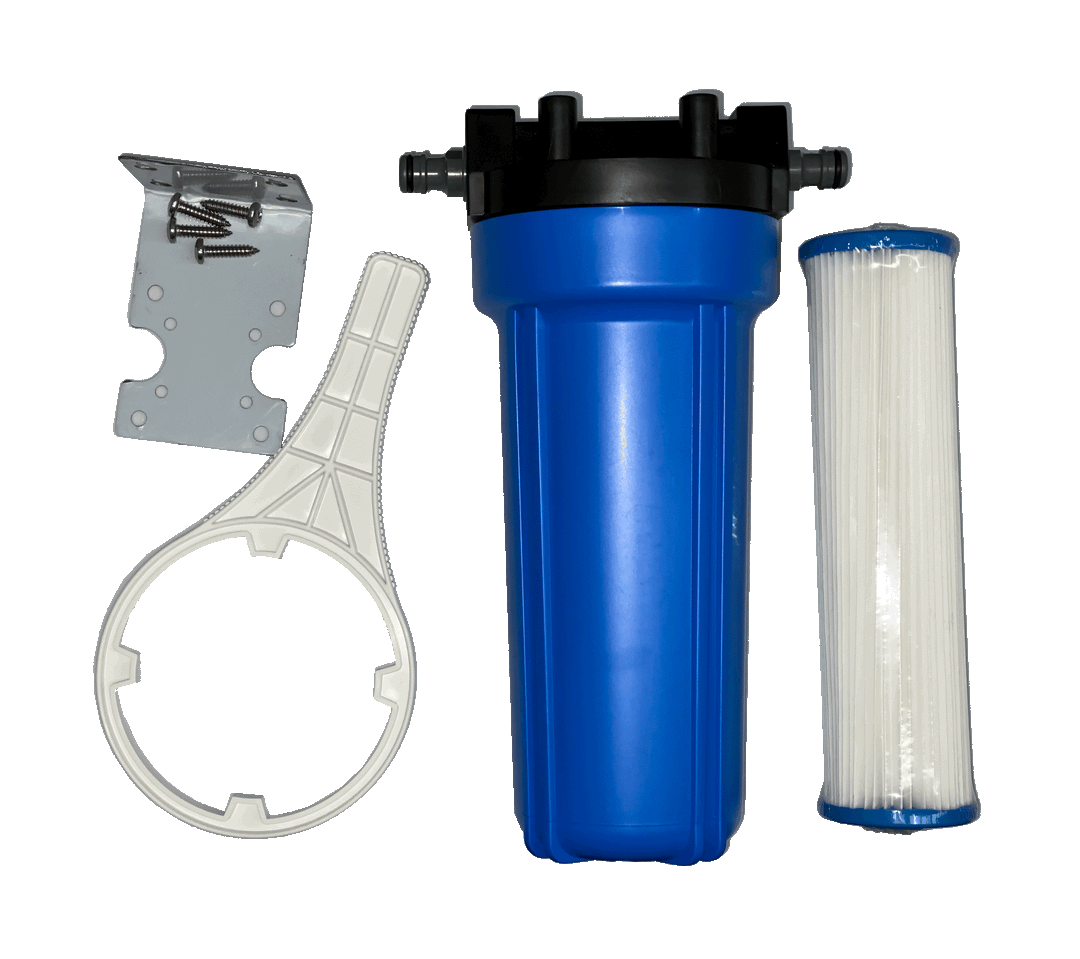 $62.00
SKU: HPF
Weight: 1.8 kg
Shipping is calculated at the checkout
Housing and Pleated Sediment Filter Combo
When travelling, there may be times where the supply water you need to use has extra dirt in it. This Housing and Sediment filter cartridge combo is used before the B.E.S.T. Inline to assist in removing much of the larger dirt and particles, giving you more time between backflushing the B.E.S.T. inline when filtering dirty water.  
This Housing is fitted with (and connected by) standard plastic hose connectors. The replaceable 1-micron sediment filter is a pleated type, which allows for a higher dirt loading and can be easily cleaned by using a hose to release the dirt buildup.
These pleated-style filter cartridges can be washed many times and reused. 
(This combo is supplied with a spanner for opening the housing for maintenance and a mounting bracket for installation if required.)
20mm (or 3/4" threaded connections) on Housing
Interchangeable filtration cartridge - 1 micron pleated sediment filter

Easy maintenance - using the supplied spanner, undo the housing and hose down the pleated cartridge to remove the majority of built-up dirt and sediment


High Flow, low-pressure loss - Large filter area and low friction loss allows long intervals between cleaning* (*Depending on source water)


Constructed of UV-resistant, durable plastic material to withstand the most adverse conditions
SPECIFICATIONS:
Housing Ports: 3/4"  (Comes with pressure release button)
Housing Size: 10" x 2.5"
Maximum Operating Pressure:  120 psi (Optimal operating pressure - 70psi)
Housing Flow: Approx. 45L/min (when using standard sediment cartridges)
Filtration Cartridge Rating: 1-micron nominal
THIS COMBO INCLUDES THE FOLLOWING:
Blue Outdoor, UV Resistant Housing (3/4" ports; 10" x 2.5")

Housing spanner
Housing Bracket and 4 screws (for securing the bracket to housing only) 

Two x 3/4" standard 12mm male hose connectors
1 micron Pleated Sediment Cartridge