Hose Fitting Set - Plastic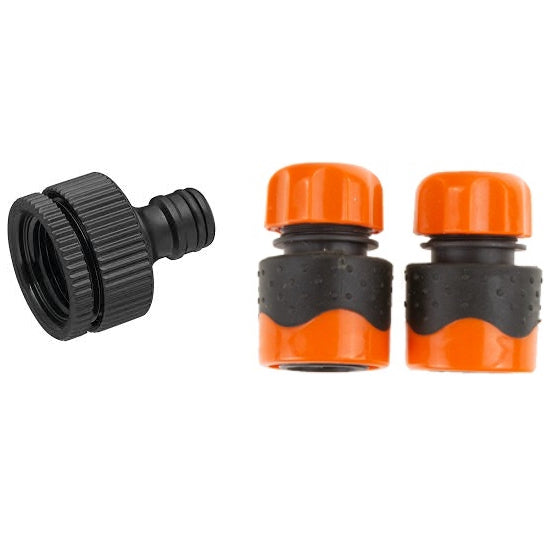 $9.00
SKU: FITT-P
Weight: 0.1 kg
Shipping is calculated at the checkout
SET OF 3 FITTINGS IN PLASTIC for connecting the hose line.
An On-Tap Hose Adaptor (Plastic - comes with 3/4"(20mm) and 1" (25mm) threads)
2 of 12mm Hose Connector (Plastic - works with thicker 'drinking water quality' hose)
For use with standard 12mm snap-on fittings
Durable and sturdy. 
* Colour/Style of fitting is subject to change without prior notice, depending on availability.