Drinking Water Hose - 10 metre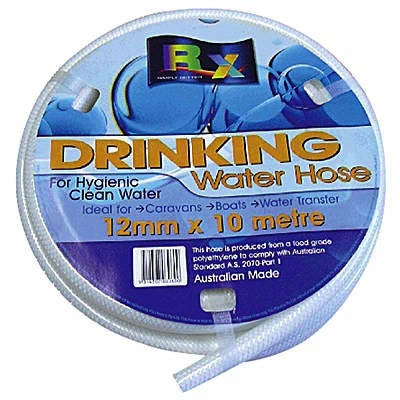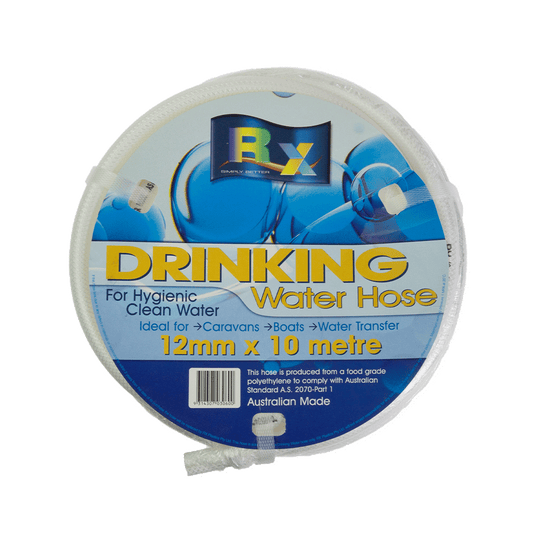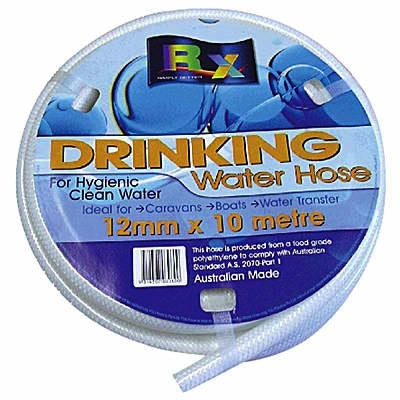 $24.00
SKU: DWH-10m Roll
Weight: 1.1 kg
Shipping is calculated at the checkout
BRAND: RX Plastics
This water hose is specially made for drinking water applications. Use this hose to fill your tanks or when connected to town water supply. This hose will not release a plastic taste into your water supply.
This hose is available in: 10 metre roll; 20 metre roll, or by the metre. You can select a custom length hose (max. 100 metres). Also available in a 10m roll with crimped fittings. (See product name and photo for hose length/type being offered)
FEATURES:
Excellent UV resistance to withstand extreme Australian conditions.

Specially manufactured as to not taint water.
Complies to Australian Standard AS2070 (non toxic food grade).

Made especially for the conveyance of drinking water. This makes it popular within the caravan, boating and recreational vehicle industries.
MATERIALS:
Inner core: White non tainting polyolefin with a smooth finish.
Reinforcing: High tenacity polyester yarn.
Outer cover: UV stabilised clear polyolefin with a smooth finish.