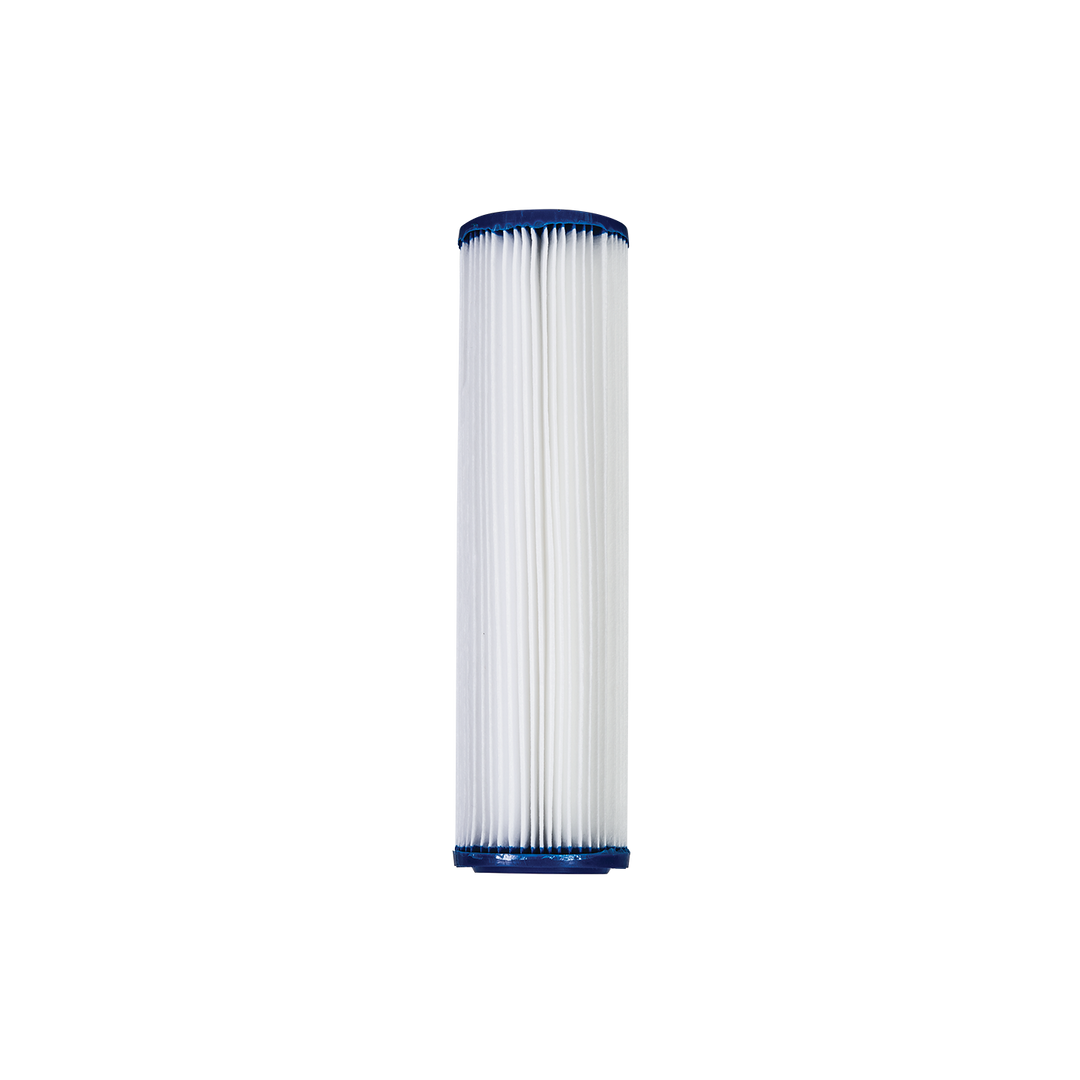 $13.00
SKU: 404
Weight: 0.3 kg
Shipping is calculated at the checkout
This is a pleated pre-filtering sediment/dirt cartridge with a 1 micron (nominal) rating.
It is used prior to your carbon or fine filtration medium and is used to collect dirt, sediment, rust, silt. It does not stop bacteria or cysts and does not remove chemicals.
Pleated to provide more surface area for dirt loading. Can be semi-cleaned by hosing down gently to remove surface dirt.
 IMPORTANT: Do not use with water that is microbiologically unsafe or of unknown quality without adequate disinfection before or after the system.
Please note: This cartridge is for 'domestic sized' systems that fit 10" (or 9 3/4") x 2.5" sized replacement cartridge.
This is not a compatible replacement for use in the B.E.S.T. Inline models.
NOTE: Colour of cartridge end caps may differ from that shown in the photo.