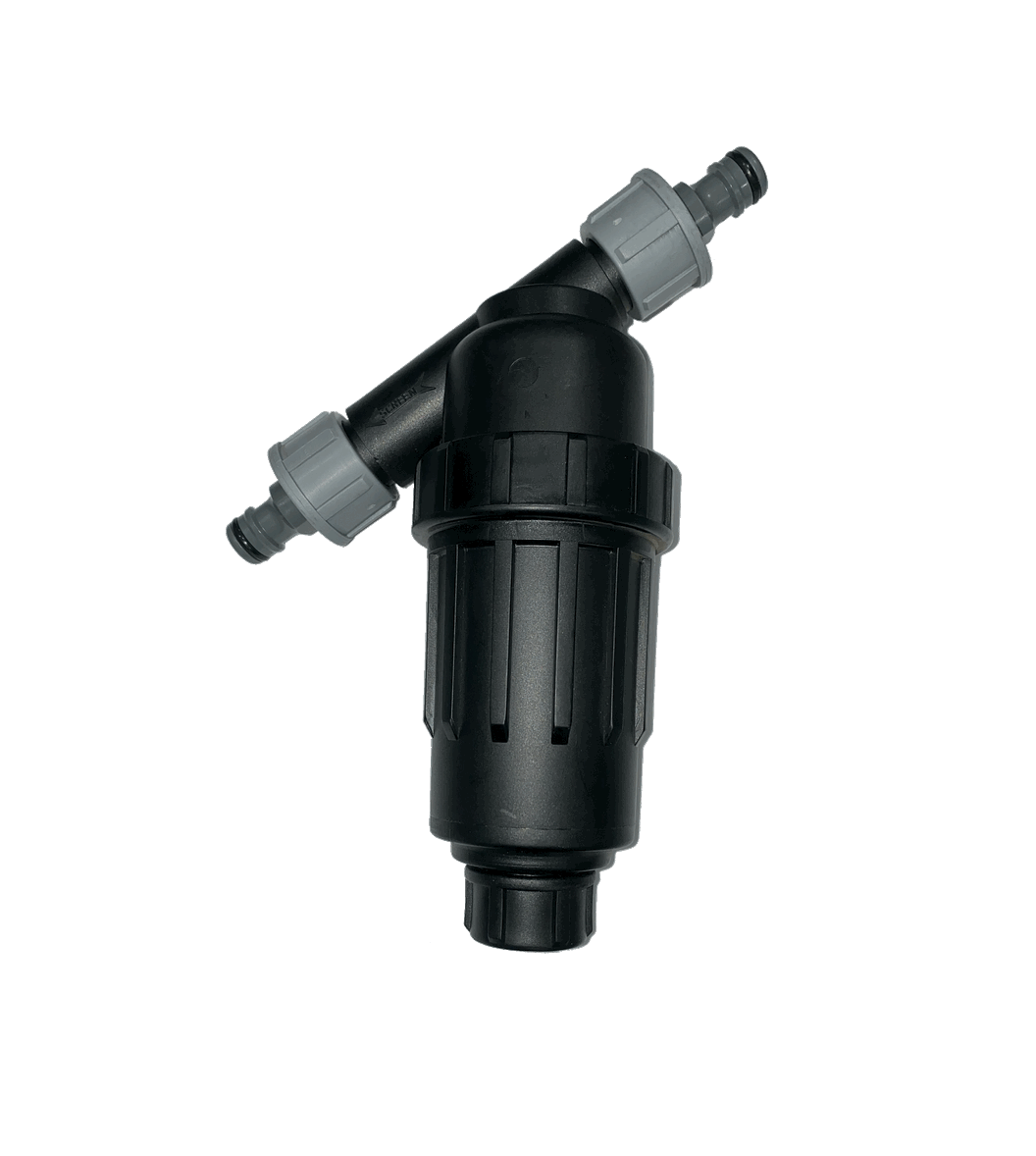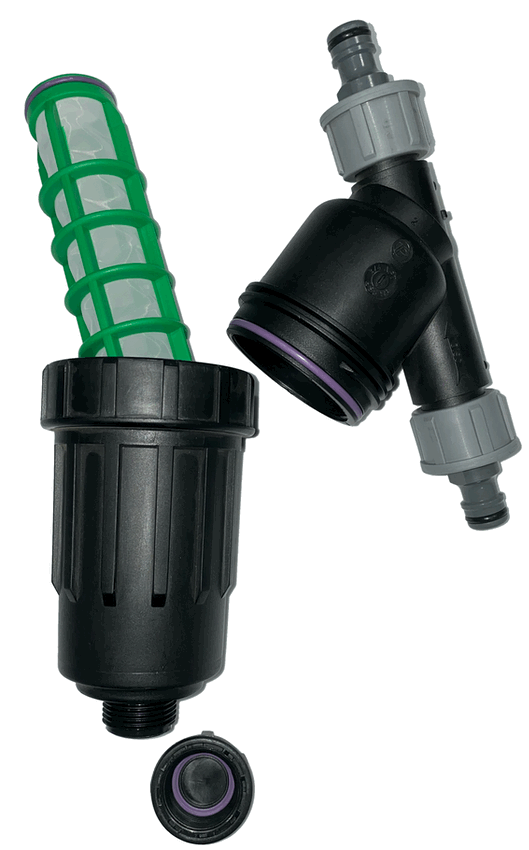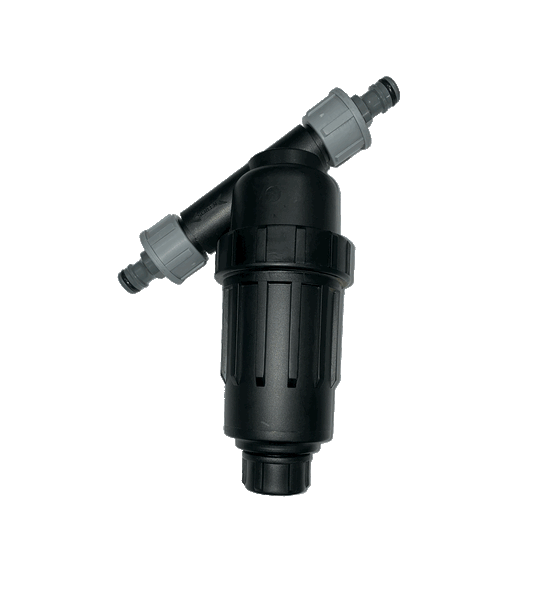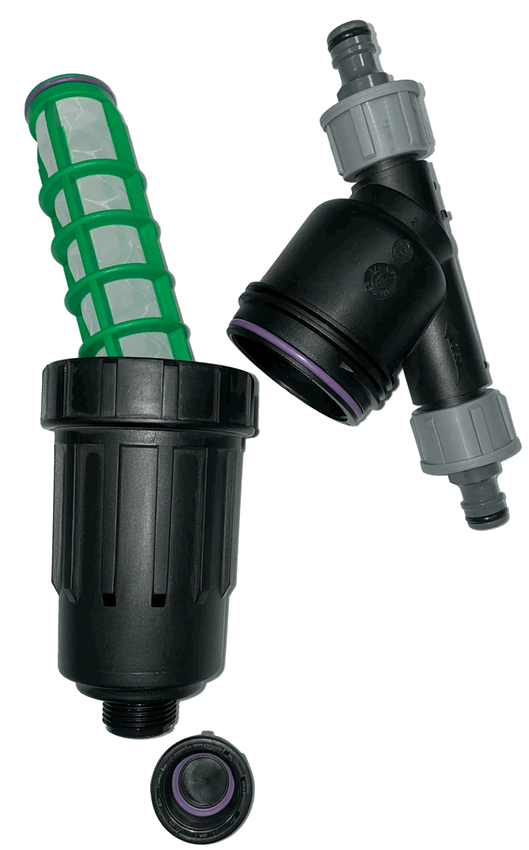 $21.00
SKU: TSF-155
Weight: 0.24 kg
Shipping is calculated at the checkout
Tavlit Screen Filters are usually used in Agriculture, Turf, Domestic and Industrial applications for protection in drip, spray, and sprinkler watering systems.
When travelling, there may be times where the supply water you need to use has extra dirt in it. When used before a B.E.S.T. Inline water filter, this screen filter will assist in lengthening the time between backflushing your B.E.S.T. Inline.  
It comes with a 155 mesh screen installed and is also fitted with standard male hose fittings for ease of connection.
20mm (or 3/4" threaded connections)
Interchangeable filtration elements -  Disc and Screen elements fit the same filter body

Colour-coded replacement screens for easy identification (155 mesh is green)

Easy maintenance - comes with a removable screwed flush cap for easy flushing of particles trapped in the bottom of filter


The screen can be fully extracted from the filter for easy cleaning




High Flow, low-pressure loss - Large filter area and low friction loss allows long intervals between cleaning

Constructed of UV-resistant, durable plastic material to withstand the most adverse conditions
SPECIFICATIONS:
Maximum Flow - 20mm:  58 lpm
Maximum Pressure:  800 kpa
Filtration Screen Rating:  155 mesh (or approx. 100 micron)
Filtration Screen Materials:  Polyester/Stainless Steel
Gasket Material:  EPDM
Body Material: Polypropylene